Pat Hammond
A Collector and Author
These books contain every Hornby release you could imagine, including many uncatalogued and one off items.
Pat Hammond must be an amazing man, these books must be the most detailed, brilliant pieces of literature on a model make ever written. Pat once said in an interview that his life changed when the personal computer arrived, he could update his work without having to retype whole pages… Thank heavens for that, as we don't think he has stopped typing and editing since.
His Books
If you find this website interesting, you are going to love these books, they are expensive, but are excellent quality and well worth the money spent. It feels like you own the whole Hornby back catalogue when you have one of these in your hands…
Congratulations to Pat Hammond, and what a gentleman he is too.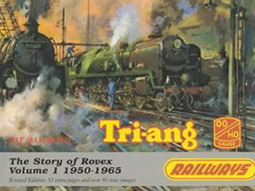 Tri-ang Railways - The Story of Rovex Volume 1 1950-1965
First Published 1993, Revised Edition 2002
464 pages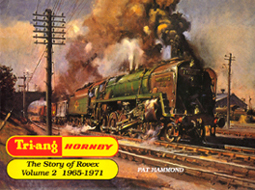 Tri-ang Hornby - The Story of Rovex Volume 2 1965-1971
First Published 1998
520 pages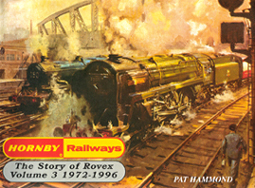 Hornby Railways - The Story of Rovex Volume 3 1972-1996
First Published 2005
520 pages
Availability
Signed by the author copies, email pat@mremag.demon.co.uk in the U.K.

Melbourne Australia, from Antique Toy World, 15 Cookson Street in Camberwell across the road from Camberwell Station.
Purchase from Amazon.co.uk now
Amazon can not get the names of Pats books quite correct, but these links will take you to where you can purchase them right now.